ABOUT
Stephanie is a foot stomping, Americana singing, banjo picking girl who puts a new shine on bluegrass, old-time, folk, and some seriously cool Americana music. A high-energy powerhouse, this crowd-pleasing, one-gal band combines blazing banjo and strong vocals with rhythmic flatfooting that gets the beat thumping and the party started for an unforgettable music experience.
When not picking songs, Stephanie is an accomplished tap dancer, and you'll hear her voice in loads of entertainment projects, including video games, animation, audiobooks, and more. (And yes… she's the voice of Dee Dee in Five Nights at Freddy's… her most-asked question!)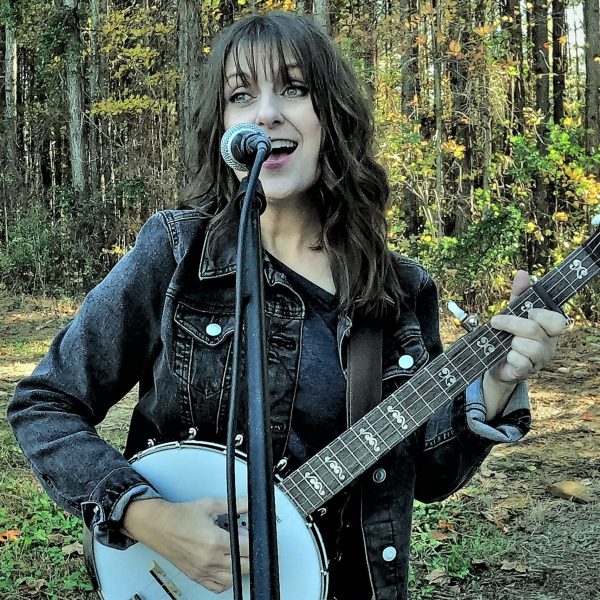 Check Out My Banjo Music Patreon
Music videos, behind-the-scenes, exclusive content, and more!


CONTACT
Booking info? Burning question? Wanna say HI? Send a message and I'll get back to you in a jiffy!
TERMS AND POLICIES
PRIVACY
I respect the privacy of my subscribers, clients, fans, website visitors… in general, everyone… and I never sell, share, or distribute contact information with any third party. I keep all contact information private, only for view by me or those a direct part of the Stephanie Belinda Quinn team.
PAYMENTS
I only accept payments via PayPal, and I never collect or store any type of private payment information, including credit card or bank account numbers. When you make a payment to me through PayPal, I never have access to your private payment information. (Visit the PayPal.com website to view their policies on how they collect and store payment and other types of information.)
LEGAL
Although I make every effort to ensure my part in your project complies with all laws and regulations, I'm not a lawyer or legal expert. Therefore, it's entirely your responsibility to have my work submitted for legal review.
LINKS
This website, StephanieBelindaQuinn.com, contains some affiliate links. If you make a purchase by clicking through one of these links, I receive a commission at no cost to you. I only endorse products and services that I am either personally a part of or that I have used and benefited from in some way.
NEED MORE INFO?
If you have any questions or concerns, or just need more information, I want to hear from you. I'm happy to answer your questions and address your concerns. Just contact me today!

© 2023 Stephanie Belinda Quinn • All Rights Reserved