I'm a Voice Actor for Video Games, Animation, Audiobooks, Toys, and More!
Tween Drama Audiobook

5:11

Funny Tween Audiobook

5:08

Non-Fiction Children's Audiobook

1:32

Southern Accent Audiobook

1:33

Children's Non-Fiction Audiobook

1:50

Classic Children's Audiobook

2:17

Series Audiobook

1:53

Tween Audiobook

3:48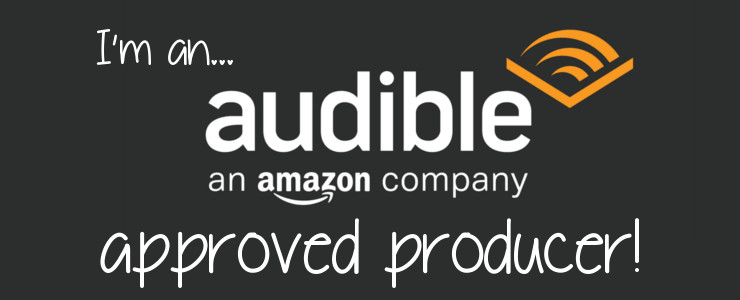 Who's the voice of that GOOFY ONE-EYED MONSTER in that awesome game? Me! Can't wait for this one to be released!
Booked a deal to narrate the three-book series, THE WEAVER TALES!
Recording an album! Singing an adorable album of THE CUTEST kid songs for a music production company!
Recording a super-cool story about three sisters, ice skating, sledding, and capturing the spirit of the winter season: SNOW GIRLS, written by Irene Petrucci.
Check out Midwest Book Review's audiobook review of Olivia Turner's Amazing Amazon Adventure.
Check out this audiobook review of Serendipity Mystery: Diary of a Snoopy Cat.
"Stephanie's voice is so versatile! She was perfect as our goofy one-eyed monster character – she added wonderful touch to the character that enhanced it beyond what we imagined – I'm sure our kids audience will love it as well! Excellent sound quality and quick turnaround time! Can't wait to continue working with her!"
"WOW! It sounds amazing! Great job!"
"I really enjoyed listening to your reading! Your enjoyment really shined through."
"The performance by Stephanie Quinn blew me away! I wasn't sure if this was a child narrating or an adult who was just that good!! After checking out samples of her other work, I realized that she is just that good! Wow! Her amazing voice!!! She did a phenomenal job playing these adorable, loving characters! Her performance made me want to hear more in the series, and while I'm sure the book is wonderful without audio, my overall experience was heightened by choosing the audiobook. Everything from her pronunciation, clarity, and speed to her inflection, volume, and enthusiasm kept me engaged in the story from start to finish. I am so impressed by her amazing performance! Bravo!"
"IT SOUNDS AMAZING!!! Your timing is perfect. The emotion you're portraying is spot-on. The mother's voice is exceptional. I LOVE IT!!!"
"Thanks for doing such a great job! I love how you brought Natalie to life. I'm still giggling over the multiple voice parts! You're so good."
"Thank you so much for narrating this. You're quite literally one of the best I've ever worked with. Great narration!"
"Perfect! Stephanie nailed the part! :)"
"Stephanie takes direction well and works quickly! Hope to work with her again!"
"Stephanie is great to work with and took direction really well!"
"Voice was on point! Worked really fast :]"
"You have done an excellent job."
"Your narration is wonderful."
"Wow. That was awesome. I especially loved when you recorded all three friends or both Natalie's parents talking at once. So much fun. You did such a great job."
"Your audition sounded great, so just continue the way you began and I think it will be perfect."
"Oh my gosh. So much fun! I didn't want it to end! Can't wait to hear more."
"Great to work with!"